Today, Holland's residents observe
"Holland Grinch Day"
to remember an event that took place 31 years ago.
Peter Frei
Posted on 22 Dec 2011, 24:25 - Category: The Town Common
2 Comments - Edit - Delete
There will be a special town meeting January 9, 2012, at 7.00 P.M.
Posted on 21 Dec 2011, 8:54 - Category: Announcements
2 Comments - Edit - Delete
The town hall will be closed from Thursday December 22 until January 3rd 2012 (Tuesday).
Posted on 20 Dec 2011, 20:01 - Category: Announcements
Leave a comment - Edit - Delete
Mr. Frei-
Please post this urgent message:
There has recently been a series of break ins in Sturbridge and Brimfield. In Brimfield chain saws were taken from a residence on 5 Bridges Road during the day. Also in Brimfield 5 chainsaws were taken from a locked shed on the Freeman Farm. Only the good ones were taken... And this theft likely occurred at night. Other area homes have also had items stolen. The thieves seem to target snow blowers generators and chain saws, however I heard of at least one person who had expensive jewelry stolen. Please if anyone has seen anything contact the police! Keep your eyes open and report any suspicious cars in your neighborhood. Secure your belongings.... Although they travel with bolt cutters.... So it is important to be diligent and keep your eyes open. This economy is tough enough. No one wants to have to replace large ticket items. Let's catch these thieves!
Posted on 19 Dec 2011, 21:54 - Category: Announcements
6 Comments - Edit - Delete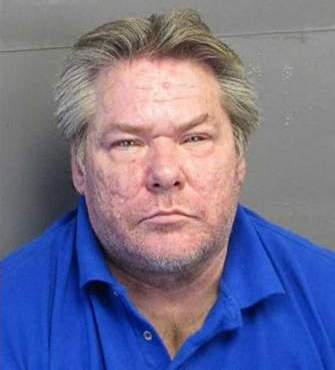 On March 27, 2003 the property on 90 Maybrook Road was raided by the Holland Police, then headed up by Chief Kevin P. Gleason.
He was working with a Special Agent Scott E. Haley and the Eastern Hampton County Narcotics Task Force out of Palmer Mass.
Scott E. Haley signed off on an affidavit that stated I, David Bunn, sold marijuana from my home on three occasions to a Confident Informant (C.I.) #62.
The C.I.#62 is now a person of interest in the murder of Molly Bish,
read more»
Posted on 2 Dec 2011, 19:47 - Category: The Town Common
6 Comments - Edit - Delete
Holland Pizza isn't Holland Pizza anymore! I heard Mike the Greek is now leasing the business. We went there tonight for dinner. It was FANTASTIC!!! The pizza was thin crust, and REALLY GOOD! one of my kids ordered a cheeseburger and was given a choice of mashed with gravy or french fries, the clam chowder was superb and came out steaming. It is restaurant style so they come to your table to wait on you. It looks different inside with all the tablecloths and vases on the tables. We even treated ourselves to homemade cheesecake for dessert! I highly recommend checking out the new pizza in town, it's excellent! (my kids even got a charge out of watching them toss the dough to make our pizza!) -DMK
Posted on 17 Nov 2011, 19:07 - Category: Things To Do
Leave a comment - Edit - Delete
Former selectman, member of the Board of Assessors, former member of the Planning Board, passed away last night.
Posted on 12 Nov 2011, 10:44 - Category: The Town Common
90 Comments - Edit - Delete
The Town has contracted for a company to pick up storm related debris. Storm related debris may be put on the side of the road until SUNDAY, NOVEMBER 13 at 4:00 pm. The schedule of pickup for any particular street is not available. Please complete your cleanup this weekend, or you will be responsible for taking the debris to the brush dump.
There are job openings for monitors with the cleanup company. You may call the Days' Inn in Chicopee at 413-739-7311 and ask for O'Brien's HR office.
Posted on 11 Nov 2011, 07:51 - Category: Announcements
Leave a comment - Edit - Delete
Back on June 21, 2011, an anonymous individual commenting under the pseudonym "the pushed upon" left a libelous comment on this Blog accusing Nancy Curving of soliciting drugs. While I can see the need to publish anonymously on issues involving town officials for fear of retaliation, (they all just hate me for being exposed and criticized), I can't justify any longer anonymous comments directed towards private individuals of our community.
The commenter "the pushed upon" is a coward and will hopefully be found and held responsible in the realm of an ongoing libel suit in Superior Court. I, Peter Frei, as the owner of the Holland Blog, personally offer my deepest apologies to Nancy Curving for the emotional distress these false accusations by the anonymous commenter "the pushed upon" must have caused her and her family. To avoid such anonymous unjustified attacks towards individuals of our community, I will delete any and all anonymous comments accusing any private individuals of our community of wrong doing in the future.
October 26, 2011, Peter Frei
Posted on 7 Nov 2011, 14:32 - Category: The Town Common
Leave a comment - Edit - Delete
Hi Peter, I am a resident of Holland and prefer not to use my name. If you need to use, Jane. I am hoping that you might be able to post this message on your blog, as this week has been a nightmare. If you want to change some of the wording around please do. Sunday morning my husband and a neighbor walked down our street and cut up branches, that they could safely cut. They also tried to help one of the guys on another street near our house cut up trees that were blocking him in. The guy they tried to help was plowing and they asked him to come and plow our end of the road and he did NOT! So much for neighborly help. And the town or tree company or someone, guarded trees and wires that were down (the wires still are) but did not do anything to the trees until Wednesday evening. And the town never came down our road to plow. not that it matters much now.  Holland has so many private, tucked away roads and I would think that the Holland police would do drive bys and wellness checks, but as far as I know, at least on my street, no one has come by. Thank you Peter!
Posted on 5 Nov 2011, 9:09 - Category: The Town Common
2 Comments - Edit - Delete
Local lawyer Edmond A. Neal III was recently issued a public reprimand by the Supreme Judicial Court's Board of Bar Overseers in Boston for his handling of an account with money owed to his client's ex-wife.
The board said Mr. Neal signed and filed inaccurate financial statements with the probate court while he was representing his client in contempt complaints his client's ex-wife had filed.
The board said Mr. Neal failed to perform regular three-way reconciliations on his Interest on Lawyers' Trust Account, through which the client made payments for child support and reconciliation of the couple's formerly shared home.
Such accounts are part of a Supreme Judicial Court program requiring lawyers to establish interest-bearing accounts for client deposits.
The board, which also ordered Mr. Neal to attend trust account training, said Mr. Neal's actions broke state law by failing to provide competent representation and interfered with the administration of justice.
The unnamed complainant and Mr. Neal agreed to waive a hearing and requested that the reprimand serve as the resolution, the board said.
Worcester Telegram, October 19, 2011
Posted on 24 Oct 2011, 19:10 - Category: The Town Common
Leave a comment - Edit - Delete
Pages: ... [5] [6] [7] [8] [9] [10] [11] [12] [13] [14] [15] [16] [17] [18] [19] [20] ...