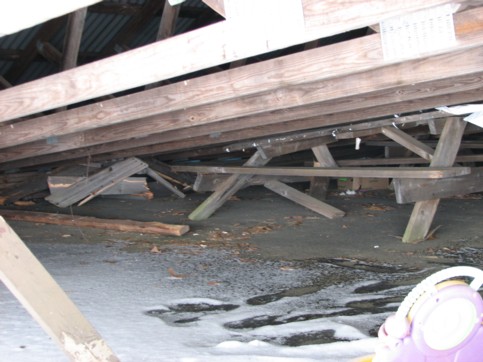 Today, shortly after 2 p.m., an I-Reporter of the Holland blog discovered the collapsed roof of one of the two pavilions at the Holland Rod & Gun Club (HRGC) at the end of Wales Road.
I called Stu Perry, nominee for the 2011 President position of the HRGC at the upcoming elections next Sunday, February 20, 2011. Stu had no idea about the collapsed roof and was surprised.
Read more»
Posted on 13 Feb 2011, 16:03 - Category: The Town Common
12 Comments - Edit - Delete
As every 6th of the month everybody is invited to go of topic here. Do you have any questions or suggestions? Comment about anything that is amusing you or about anything that is bothering you, but do it in a civilized manner! I will delete obvious lies and offensive comments. To read previous comments under this category, click on "Speak Out Holland" on the left of this blog under the heading "Categories."
Peter Frei
Posted on 6 Feb 2011, 00:01 - Category: Speak Out Holland
4 Comments - Edit - Delete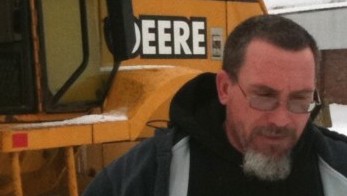 Alexander Haney and his family is keeping the Holland Police Department and the Palmer District Court busy, multiple cases are on record and/or are filed against him.
There is one case where the Holland Police answered three calls in one day...
read more»
Posted on 4 Feb 2011, 20:02 - Category: The Town Common
3 Comments - Edit - Delete
In case you tried to watch the televised selectboard meeting and there was none, there was actually a selectboard meeting but it was a NO SHOW for the members of the Cable Commission due to the weather! I just called the town hall and got the news form the town clerk, Kristin LaPlante.
Peter Frei
Posted on 1 Feb 2011, 19:33 - Category: Board Of Selectmen
2 Comments - Edit - Delete
Time to celebrate.....
The Holland Blog went online for the first time at 13:30 hours on Saturday February 14, 2009. Today, at 21.51 hours, the Holland Blog was viewed 400,000 times (page views or hits).
I would like to share an interesting YouTube video with the readers of the Holland Blog to celebrate this special occasion. The video is about the
Bugatti Veyron,
the fastest production car in the world:
Posted on 30 Jan 2011, 00:30 - Category: The Town Common
1 Comment - Edit - Delete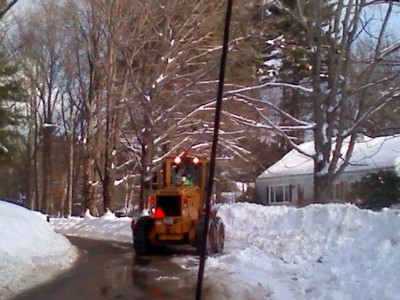 YES, you are right, the house is Earl's house on 10 Hisgen Road.
Unless the Johnson's bought their own 21,000lb front loader, this looks like town equipment the Johnson's use to do chores around the house...
Brian Johnson, our elected Highway Surveyor, will tell you that he filled the tank on his dime and that his father's driveway is basically "town property."
I wonder if he gets paid overtime because it is Saturday...
The picture was taken before noon today and per MMS transmitted to the HollandBlog by an anonymous I-Reporter.
Thanks! Keep sending them! (Click on image to enlarge!)
Peter Frei
Posted on 29 Jan 2011, 15:55 - Category: The Town Common
38 Comments - Edit - Delete
Peter,
I have had much on my mind lately about the American soldiers who continue to perish in Afghanistan and Iraq. I imagine that most people don't realize that already in 2011 between January 1 and January 20th twenty-five soldiers made that ultimate sacrifice. I believe that whether or not we philosophically support the wars, we can agree that the casualties should not be hidden.
I have produced a simple video that I hope you will consider using on your web site. I have taken an old classic American historic song about the sadness of the loss of our youth and with just a few pictures of a cemetery and soldiers' caskets I have included the names of those who have perished thus far in 2011.
You will find this non-political, and I did not include my name or my website in the video. Please look at it and consider if you would embed it on your site. I am hoping that if others find it worthy, they will consider passing a link on to others. Thanks, Peter.
Brent
Posted on 28 Jan 2011, 21:49 - Category: The Town Common
2 Comments - Edit - Delete
I had never any accidents with my car and in all my travels the car never needed any body work.
Now, at the speedometer reading of more than 140,000 miles, the car has a dent,
read more»
Posted on 26 Jan 2011, 21:13 - Category: The Town Common
10 Comments - Edit - Delete
Just off the wire from a Holland Blog I-reporter; the proud owner shows his impressive 43-3/4 inch catch..
The Northern Pike is estimated to weigh in at 23lbs. For more and final details and list of winners
click here»
Posted on 22 Jan 2011, 21:00 - Category: The Town Common
2 Comments - Edit - Delete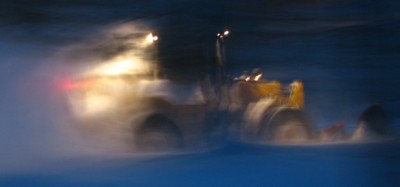 It is a scary proposition that someone would drive a piece of machinery weighing 21,585 lb with speeds up to 25 mph through the narrow snow covered streets and around the Elementary School of Holland without training and proper license,
read more»
Posted on 20 Jan 2011, 01:01 - Category: The Town Common
96 Comments - Edit - Delete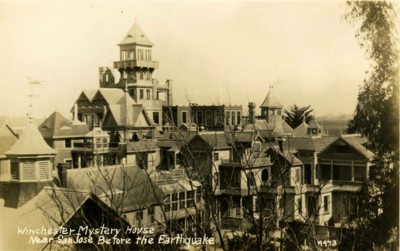 Have you visited the
Mystery House
in San Jose, CA? I bet this house is a nightmare to any assessor!
On an other note, I gathered more information for the readers to bring some light into another Mystery,
read more»



Posted on 19 Jan 2011, 1:43 - Category: The Town Common
Leave a comment - Edit - Delete
Pages: ... [11] [12] [13] [14] [15] [16] [17] [18] [19] [20] [21] [22] [23] [24] [25] [26] ...