As every 6th of the month everybody is invited to go of topic here. Do you have any questions or suggestions? Comment about anything that is amusing you or about anything that is bothering you, but do it in a civilized manner! I will delete obvious lies and offensive comments. To read previous comments under this category, click on "Speak Out Holland" on the left of this blog under the heading "Categories."
Peter Frei
Posted on 6 Nov 2010, 10:15 - Category: Speak Out Holland
3 Comments - Edit - Delete
This afternoon around 18:00 hours, a hunter allegedly shot a man with his bow and arrow. The victim allegedly bled heavily when the called ambulance arrived on the scene.
The accident happened near Mt Hitchcock Road on the Wales-Munson town line. The Life Flight Helicopter stationed at UMass-Worcester was unable to assist with the transport of the victim to the trauma center at UMass Worcester due to bad weather. The victim was transported by Ambulance to Harrington Memorial Hospital in Southbridge instead.
The shooter allegedly fled the scene in a blue pickup truck. An arrest warrant was allegedly issued for his arrest. The name of the shooter must have been known to the police. The State Police is still investigating.
Peter Frei
Posted on 4 Nov 2010, 22:32 - Category: The Town Common
3 Comments - Edit - Delete
An increasing number of property owner's struggle to pay the taxes on their properties. In the spring of 2008 twenty-five properties made the list, now there are fourty-five properties listed. To read the Legal Notice,
click here»
Peter Frei
Posted on 4 Nov 2010, 20:33 - Category: Legal Notices
2 Comments - Edit - Delete
To read the results in PDF form,
click here!
Posted on 3 Nov 2010, 09:18 - Category: Legal Notices
Leave a comment - Edit - Delete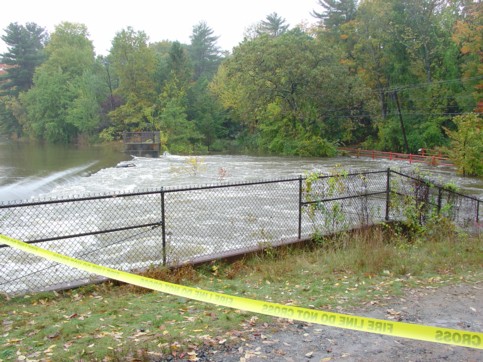 It happened this day five years ago. Lack of leadership continiues to threaten the safety of dozens of members of our community,
read more»
Posted on 15 Oct 2010, 21:46 - Category: The Town Common
13 Comments - Edit - Delete
The Town Hall will be closed on Wednesday October 13, 2010 so that the employees may attend a funeral. The Town Clerks Office will be open from 2-4 PM and 7-8PM for voter registration. Wednesday the 13th is the LAST day to register to vote for the November 2, 2010 election.
Posted on 12 Oct 2010, 13:38 - Category: The Town Common
Leave a comment - Edit - Delete
I got a phone call this morning with the worst kind of news you can get, my neighbor Sheldon Snieder, or "Shelly" as everybody called him, passed away totally unexpected yesterday morning at his home in Longmeadow.
We became neighbors when Shelly bought the house in March of 2007. It is the house on 3 Pine Tree Drive, directly on Hamilton Reservoir, the house where Kenny Jones and earlier his father Sonny and even earlier Kenny's grandfather lived.
It was Shelly's second home. Shelly and his wife Dianne just moved their primary residence from Enfield to Longmeadow so they would be closer to their three grandchildren. Shelly loved to be in his lake house where he spent much of his time improving his house. He also loved to fish and to practice target shooting with bow and arrow.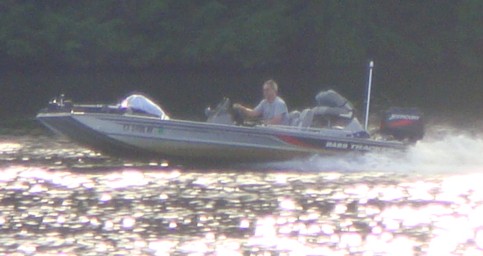 Picture was taken on July 25, 2010, at 7:59 am.
Just last year, he added a large screened porch to his house. He traveled all over the country on business and his car would have as many miles on the speedometer after one year as mine would have after 15 years.
Shelly was a good guy, always ready to lend a hand. Shelly, I will miss you and I'm still in disbelief...
Shelly was born in Winthrop MA, in 1944, he then moved to Revere. Shelly was the owner and managing partner of both Shelly Snieder Marketing and Shelly Snieder Rugs. He was an avid bass fisherman. Shelly was the glue of the extended Snieder family. He is survived by his wife Dianne (Barr) Snieder, his daughters Samantha Snieder and Bari (Anthony) DeMichele, his three grandchildren William, Benjamin, and Elizabeth, his brother Steven (Edna) Snieder, his sister Barbara (Leonard) Green, his six nephews Eric, Lee, David, Michael, Ricky, and Steven, his sister-in-law Jayne (Geoff) Berman, and his best friend Gene Rosenberg. Shelly's funeral will be Tuesday October 12th at 12:00 Noon at Sinai Temple at 1100 Dickinson St. Springfield, with burial in Sinai Memorial Park. Shiva will be at 135 Pinewood Dr. in Longmeadow with evening services Tuesday and Wednesday. Memorial contributions can be made to USO.org or to the charity of your choice. To visit the Guest Book, click here!
Peter Frei


Posted on 11 Oct 2010, 21:32 - Category: The Town Common
Leave a comment - Edit - Delete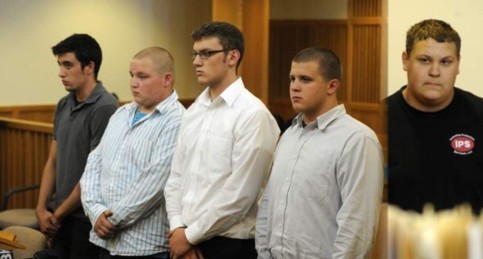 Last Friday, October 8, 2010, the five arsonist suspects, three of which were appointed to serve on our Fire Department by James Wettlaufer, Earl Johnson, and Christian Petersen, appeared before a judge in the Hall of Justice on 50 State Street in Springfield.
A pre trial hearing was scheduled and the five suspects will soon face a grand jury.
The embarrassing names of the five alleged arsonists were removed from Holland's and Brimfield's web page of the Fire Departments.
The Holland Blog obtained the Arrest Reports from the State Police for its readers.
And, there are still unanswered questions,
read more»
Posted on 10 Oct 2010, 08:52 - Category: The Town Common
1 Comment - Edit - Delete
Time to celebrate.....
The Holland Blog went online for the first time at 13:30 hours on Saturday February 14, 2009. This past Monday, the Holland Blog was viewed 300,000 times (page views or hits).
I would like to share an amazing YouTube video with the readers of the Holland Blog to celebrate this special occasion:
This video was viewed over 56,000.000 times.
Posted on 10 Oct 2010, 08:08 - Category: The Town Common
Leave a comment - Edit - Delete
As every 6th of the month everybody is invited to go of topic here. Do you have any questions or suggestions? Comment about anything that is amusing you or about anything that is bothering you, but do it in a civilized manner! I will delete obvious lies and offensive comments. To read previous comments under this category, click on "Speak Out Holland" on the left of this blog under the heading "Categories."
Peter Frei
Posted on 6 Oct 2010, 08:36 - Category: Speak Out Holland
5 Comments - Edit - Delete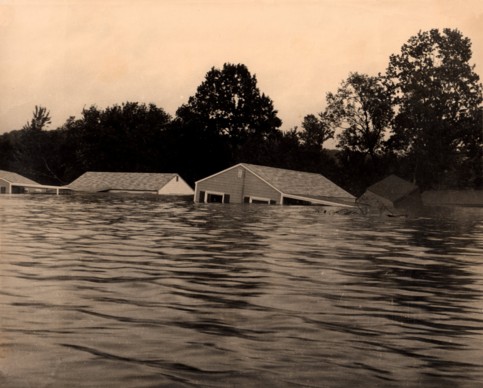 Can you imagine in 2010 the government submerging your home, your business, & your way of life???
That's what happened to a number of Holland residents after the 1955 Flood in the "Lake Siog" section of Holland.
Questions remain to this day as to why it happened here in Holland. Today's tropical rain is a reminder of what took place after the 55 Flood,
read more»
Posted on 1 Oct 2010, 22:19 - Category: Local History
Leave a comment - Edit - Delete
Pages: ... [14] [15] [16] [17] [18] [19] [20] [21] [22] [23] [24] [25] [26] [27] [28] [29] ...