Time to celebrate.....
The Holland Blog went online for the first time at 13:30 hours on Saturday February 14, 2009. Last Monday night, the Holland Blog was viewed 200,000 times (page views or hits).
I would like to share one of my favorite YouTube videos with the readers of the Holland Blog to celebrate this special occasion:
A tribute to our founding fathers produced by
Soomo Publishing.
Posted on 26 Apr 2010, 21:41 - Category: The Town Common
1 Comment - Edit - Delete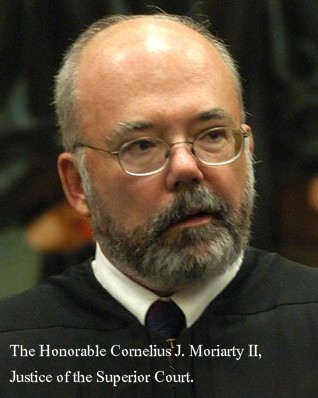 The Selectboard, represented by Super Lawyer Tani Sapirstein, didn't get their way in Court.
Superior Court Justice Honorable Cornelius J. Moriarty II, denied the town's request for a permanent injunction to enjoin the LaMountains' from open burning of brush and issued his ruling the following day.
Justice Moriarty's ruling was again - for the third time on this question - in favor of the LaMountains', and once again the three men holding the highest office in our town were the ones on the wrong side of the law. What do they care, the majority doesn't seem to mind paying for it all...
The Ruling by the Superior Court is another embarrassing defeat to our "leaders."
Read more»



Posted on 26 Apr 2010, 00:01 - Category: Ongoing And Past Litigation
6 Comments - Edit - Delete
Some of you may remember the Johnsons' campaign slogan, "Keep the team together." My hope for a positive change was dashed at the caucus when Brian Johnson's nomination for the highway surveyor went unopposed. There was a rumor in town that a most (more) qualified long time resident would be willing to serve the community and challenge Brian Johnson for the highway surveyor position. Kristin LaPlante confirmed today that 52 year old George Carling filed his nomination papers yesterday, Kristin LaPlante: "I have not had the time to certify the signatures yet, but it seems that he has more then he needs." George Carling who previously worked for the highway department for one year under Woods wants to end the deterioration of Holland's roadways (something Brian Johnson is not currently doing) and make a difference. While Brian Johnson founded J & G Construction in 2008 while holding his office, George Carling sold his business recently to devote his undivided attention to better the roads and ways of our town. The community, after all, will get the opportunity to "keep the [Johnson] team together," this time outside the town hall..
Peter Frei
Posted on 20 Apr 2010, 12:57 - Category: Town Politics
Leave a comment - Edit - Delete
On April 6, the selectboard met the first time this month,
read more»
Posted on 16 Apr 2010, 22:13 - Category: Board Of Selectmen
Leave a comment - Edit - Delete
If you have not mailed in your 2010 census form, today is your last chance to do so (I'm sure that they will still take it if you mail it tomorrow).
The task of processing the huge amount of census-data has an interesting story.
Back in 1890 the census data was first counted and analyzed utilizing "modern" data processing. Ten years earlier, Herman Hollerith worked on the 1880 US census to make a few dollars. He just received a degree in Mine Engineering and could not find employment in his line of work. The counting of the date was a laborious and error-prone operation that cried out for mechanization.
For the next 10 years, Hollerith worked on his invention and won the competition for best machine to process the census-data to be collected in 1890.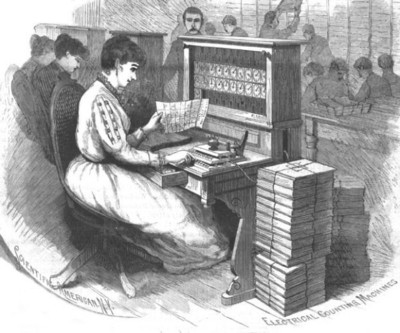 His machine utilized punch cards, measuring 3.25 by 7.375 inches, the same size as the dollar bills at the time. (US banknotes were reduced in 1929 to their present size.)
This was the first wholly successful information processing system to replace pen and paper, and reduced a seven-year job to three months. Yes, that's how long it took in 1880, and for 1890 it was projected to take 13 years!
Hollerith is considered the father of digital data collecting and processing.
Hollerith's machine saved the 1890 taxpayers five million dollars, and earned him an 1890 Columbia PhD.
Hollerith started his own business in 1896, the Tabulating Machine Company, which was also in charge of tabulating the date for the 1900 census. In 1900 Hollerith's automatic mechanism to feed the cards allowed an even faster processing of the data. In 1911 the Tabulating Machine Company merged with three other companies and formed the Computing Tabulating Recording Corporation, or CTR. In 1924, CTR was renamed and became International Business Machines, or our familiar IBM.
Hollerith can also be looked at the founder of IBM.
Peter Frei
Posted on 16 Apr 2010, 13:16 - Category: The Town Common
3 Comments - Edit - Delete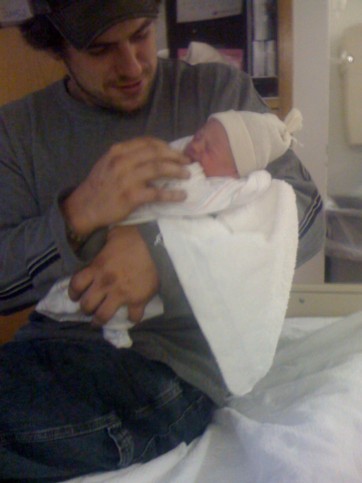 Geri-Jean Twining and Michael LaMountain became mother and father of a healthy 6 pounds and 1 once baby boy. They already have a name for the newborn; they call him Michael James LaMountain Jr.
Little Michael James measures already 18 inches and was born yesterday April 13, at 5:08 p.m.
The couple had a good reason not to be at the caucus last night.
Peter Frei



Posted on 14 Apr 2010, 00:34 - Category: The Town Common
Leave a comment - Edit - Delete
Last night, app. 56 voters attended the 2010 town caucus at the Holland Elementary School. Candidates for a total of 15 positions were proposed to be put on the ballot for the annual town elections to be held Monday June 7, 2010, from 10:00 hours to 20:00 hours,
read more»
Posted on 14 Apr 2010, 00:01 - Category: Town Politics
1 Comment - Edit - Delete
THE SENIOR HOUSING HEARING WILL BE ON APRIL 21, 2010 AT 7:30pm AT THE TOWN HALL. THE ORIGINAL DATE WAS APRIL 6, 2010.
Peter Frei
Posted on 6 Apr 2010, 12:01 - Category: The Town Common
3 Comments - Edit - Delete
As every 6th of the month, everybody is invited to go of topic here. Do you have any questions or suggestions? Comment about anything that is amusing you or about anything that is bothering you, but do it in a civilized manner! I will delete obvious lies and offensive comments. To read previous comments under this category, click on "Speak Out Holland" on the left of this blog under the heading "Categories."
Peter Frei
Posted on 6 Apr 2010, 12:00 - Category: Speak Out Holland
4 Comments - Edit - Delete
When I started fighting corruption at the town hall, I had this idea that it would be difficult to find my way through the maze of all the different rules and laws, there are so many; local bylaws, Mass. General Law, United States Code, the Constitution of the USA, the Constitution of the Commonwealth, rules of civil procedure, court Rules, Rules of appeallate procedure, rules of evidence, standing orders, etc, etc..
I thought it would be difficult but I thought if I really try hard I could get justice. I thought that judges would know the law, read complaints and other pleadings, and at the end would get it right and serve justice. After all, that is what they do, right? They are judges..
I was wrong, very wrong.. If you think that this great nation is still following the rule of law, think again, or better; read my latest court document, my
petition for a rehearing
of the Johnson Landgate case.
I mailed this
petition
today to the Appeals Court and also a copy to the three law firms that represent the defendants in this case.
The next step will be the petition for further appellate review (FAR) to the Supreme Judicial Court..
Click here, to read the petition.
Read also:
Holland Selectman Earl Johnson and Family Profit from Illegal Land Use.
Appeals Court affirmed Superior Court Judge's dismissial in the Johsnon-LandGate case.
Earl Johnson, Mr. Grinch or Santa Clause?
Peter Frei filed Notice of Appeal.
Superior Court Judge Dismisses Johnson LandGate Suit.
Homes built by the Johnson's, illegal!
Peter Frei
Posted on 29 Mar 2010, 20:04 - Category: Johnson LandGate
5 Comments - Edit - Delete
To read the notice,
click here!
Peter Frei
Posted on 25 Mar 2010, 17:40 - Category: Legal Notices
Leave a comment - Edit - Delete
Pages: ... [21] [22] [23] [24] [25] [26] [27] [28] [29] [30] [31] [32] [33] [34] [35] [36] ...