There are two articles about bylaw changes which do not need to be on the Warrant for the Special Town Meeting slated for next Tuesday, April 19.
There is a third article, Article #7, nicely hidden in-between others, and I bet you don't know about it! Is there a reason why they are not on the Warrant for the Annual Town Meeting?
Also, read about interesting history and facts in connection with two (hypocritical ?) individuals roaming our Town Hall...
Read more»
Posted on 15 Apr 2011, 15:58 - Category: Town Politics
Comments - Edit - Delete
Lynn Arnold, the chair person of the Planning Board, gave a presentation about the four proposed amendments to the Holland Zoning Bylaws.
Two of the proposed bylaws amendments are needed in order to qualify as a "Green Community," and to get grants awarded to "Green Communities." Leaders were sleeping on the job and missed the boat last year when it was easier and more lucrative to get a sizeable piece of the pie.
Two of the bylaw changes, the two which are mandatory in order to comply with requirements to qualify as "Green Community," will create a monopoly for one of Wettlaufer's close friends and his business partner. These two particular individuals are the ones who control all the property located in the commercial district, the only district in which any of the solar energy generating, manufacturing, or research facilities can be built "as of right."
For the third bylaw, the state recommends in its "Model Bylaw for Accessory Dwelling Units," to allow such accessory dwelling units to be built within a home "as of right."
Despite this recommendation by the Commonwealth, the Planning Board is trying to usurp control against the Commonwealth's recommendation.
The bylaw as it is proposed by the Holland Planning Board will require a special permit to build any accessory dwelling and the Planning Board can deny applications on a whim.
The proposed accessory dwelling unit bylaw will make it more expensive for everybody who does not supplement their income by becoming a landlord.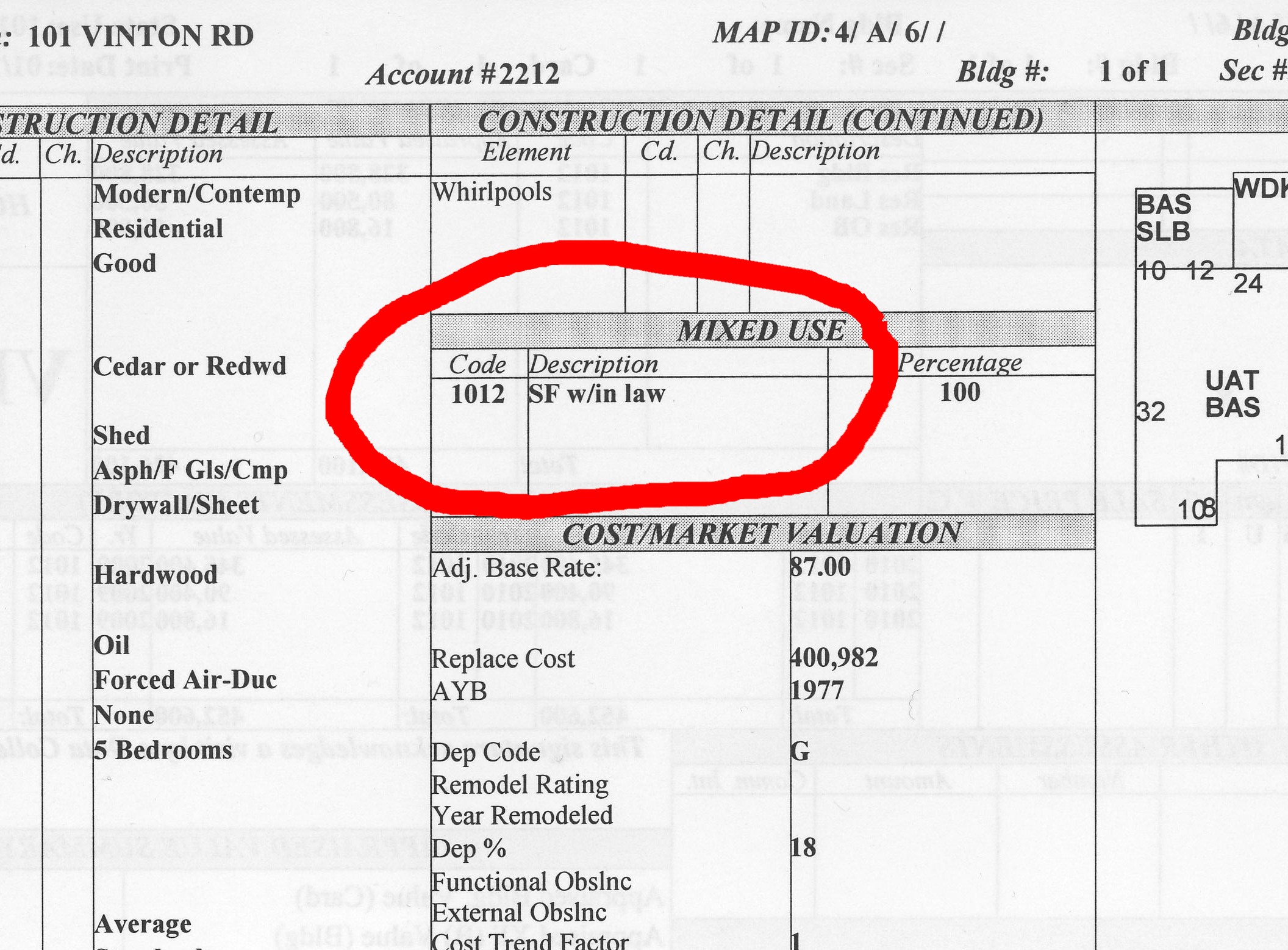 Did you know that our chairman of the Board of Selectmen, James Wettlaufer, already has an (illegal) "in-law" apartment?? (See image of Wettlaufer's Property Record Card pictured above)
Lynn Arnold proved again that she either has no clue — or she deliberately lied — claiming that it would be "illegal" to record a public hearing... Read more»


Posted on 24 Mar 2011, 02:18 - Category: Town Politics
Comments - Edit - Delete
This coming Tuesday, March 22, a public hearing will take place to discuss the proposed bylaw changes.
The changes will be good news for many! It will become possible to have an apartment or even a separate accessory dwelling on one's property which can be rented out..
Holland voters will vote on the proposed changes during the special town meeting planned to take place April 19, 2011.
Read more»
Posted on 18 Mar 2011, 22:18 - Category: Town Politics
Comments - Edit - Delete
The Holland Blog received the following message with the heading,
"News and Announcements:"
~~~~~~~~~~~~~~~~~~~~~~~~~~~~~~~~~
The Town Clerk will now be available every Tuesday evening from 5:30 to 8:30 and Saturday mornings from 8:00 am to noon.
~~~~~~~~~~~~~~~~~~~~~~~~~~~~~~~~
Kristin LaPlante found other employment and changed her hours at the beginning of this month. She also resigned from the position of executive secretary as of the end of February.
However, Kristin LaPlante's hours as "Town Clerk" are still posted on the town's official website as:
Tuesdays: 5:30-8:30 pm; Saturday morning 8:00-12:00
Peter Frei
Posted on 15 Mar 2011, 20:45 - Category: Town Politics
Comments - Edit - Delete
I learned from Kimberly Counter, Personnel Assistant of Jeanette Berrios, Personnel Administrator of the Personnel Department of the
City of Holyoke
, that Nancy Talbot is being interviewed on March 7, 2011, at 18:45 hours for the position of tax collector for the
City of Holyoke.
Peter Frei
Read also:
Kennedy, Johnson, and Talbot won!
Nancy Talbot running for reelection for the tax collector position to hold four hour seminar at the senior center.
Holland Blog filed complaint with State Ethics Commission against Nancy Talbot, tax collector of Holland.
Posted on 1 Mar 2011, 11:35 - Category: Town Politics
Comments - Edit - Delete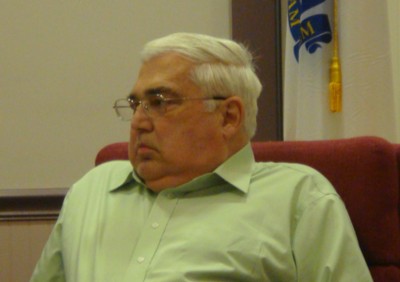 Nobody knows the full extent of the damage Earl Johnson has caused to our community through his corrupt actions.
Just one of his blunders will cost our community $21,870.00 every year and will do so indefinitely, even after he is gone!
Read more»
Posted on 19 Dec 2010, 23:59 - Category: Town Politics
Comments - Edit - Delete
I received anonymous mail In connection with the brush dump debacle which I'm publishing here for the readers of the Holland Blog.
Read more»
Posted on 20 Sep 2010, 22:27 - Category: Town Politics
Comments - Edit - Delete
Wettlaufer gave one of his "performances" during the last meeting of the Board of Selectmen. His elaborate scheme to attack his opponent Raymond Korny is disingenuous at best. Wettlaufer did what he does best, misinform the community in an attempt to further his own agenda,
read more»
Posted on 30 Aug 2010, 01:34 - Category: Town Politics
Comments - Edit - Delete
As of 10 am today August 18, 2010, Ray Korny is no longer a member of the Holland Board of Health.
Ray Korny resigned because the Board of Selectmen refused to issue an exemption which would allow Ray Korny to run the brush dump while serving on the Board of Health. Such exemptions were issued in the past on a regular basis but James Wettlaufer as chairman of the Board of Selectmen refused to issue such an exemption in Ray Korny's case.
According to Ray, Chairman James Wettlaufer, in a very unprofessional manner, called Korny a liar and an idiot during a phone conversation.
Ray Korny was seeking to be elected for the position of selectman during this years election and will run against James Wettlaufer who's term will come up next year.
Peter Frei
Posted on 18 Aug 2010, 10:56 - Category: Town Politics
Comments - Edit - Delete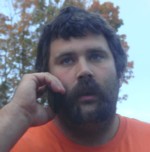 The Department of Environmental Protection (DEP) fined the Highway Department $12,000.00 for a Wetland Protection Act violation,
read more»
Posted on 18 Aug 2010, 00:34 - Category: Town Politics
Comments - Edit - Delete
Changes to the Open Meeting Law Effective July 1, 2010:

New requirements for certifications and other documentation to keep on file. (These requirements will likely pertain to the Town Clerk's Office.)
48 hour notice – still required, but now cannot count Saturdays, Sundays or holidays. (Example: Monday night meeting must be posted before Thursday night.)
Notices must (1) include a list of topics the chair reasonably anticipates will be discussed (i.e., agenda), and (2) be posted in or on a municipal building to be visible to public at all hours. (Having meetings posted on the Town Website does NOT bring officials into compliance. Town Officials must have a posting board attached to the OUTSIDE of Town Hall!)
Emails are expressly included in definition of "deliberation" (must be in open session), but discussion of agendas, scheduling information or reports to be discussed at next meeting is permitted.
Attendance by a quorum at a location will not constitute a "meeting" if it is not the intention of the board/commission to conduct business and no deliberations occur. (For example, attending a conference, social event or a meeting of another municipal board is acceptable, as long as no discussions ensue regarding board/committee issues.)
Minutes must contain more detailed information in addition to "date, place, time and matters discussed," they shall include summaries of matters discussed, and a list of documents used, all decisions made/votes taken.
"Minutes" shall also include "documents and other exhibits, such as photographs, recordings or maps used by the body at an open or executive session and along with the minutes, be part of the official record of the session."
Remote participation (conference call, audio or video conferencing) will likely be allowed by regulation or letter ruling of the Attorney General. (However, a quorum of the body will have to be present and the meeting cannot be chaired via audio or video conferencing).
All persons serving on a public body must receive a copy of the Open Meeting Law and related regulations and must submit receipt of same to the Town Clerk within two weeks of appointment.
Citizens making complaints of Open Meeting Law violations must file written complaints with the governmental body first. The governmental body then submits a reply to the complainant and the Attorney General's Office.
Peter Frei
Read also:
Open and accountable Government.
Record Keeping at the Planning Board.
Posted on 29 Jun 2010, 22:44 - Category: Town Politics
Comments - Edit - Delete
Pages: ... [2] [3] [4] [5] [6] [7] [8]