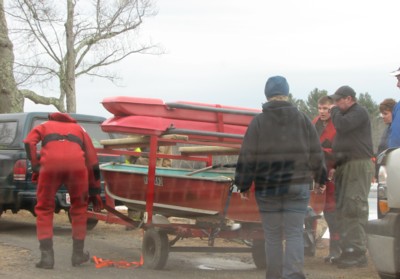 Above normal temperatures and rain is making the ice cover of our lakes unsafe.
Today, shortly after noon, a large Bullmastiff dog fell through the ice on Lake Siog, also called Holland Pond.
Holland Police and Holland Fire Rescue were called. The dog and his owner are fine.
Peter Frei



Posted on 2 Jan 2011, 16:01 - Category: The Town Common
Edit - Delete
No comments posted yet.
Your Comments are welcomed, add one!
(no email-sign-up or other gimmick necessary, just start blogging away... I do not plant any cookies on your hard drive either!)