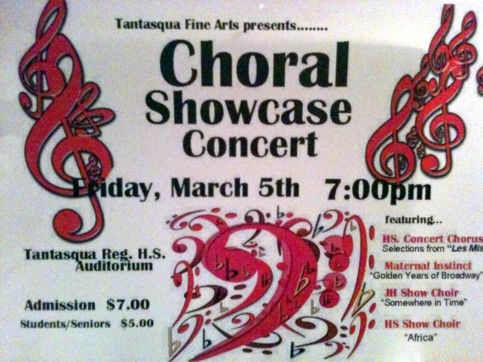 If you don't have any plans for tonight, Tantasqua Fine Arts presents the Choral Showcase Concert at 7 p.m. at the Tantasqua Regional Highschool.
Click on picture to enlarge for easier reading.
Posted on 5 Mar 2010, 9:34 - Category: The Town Common
Edit - Delete
No comments posted yet.
Your Comments are welcomed, add one!
(no email-sign-up or other gimmick necessary, just start blogging away... I do not plant any cookies on your hard drive either!)