The Holland Blog learned that last night a limousine carrying at least four seniors of the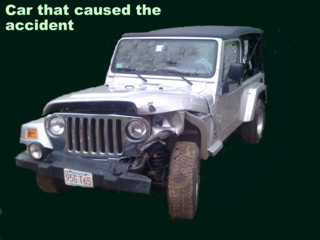 class of 2009 attending Tantasqua Regional High School was involved in a traffic accident on Stafford Road in Holland.
A drunk driver crashed head-on into the limousine carrying the teenagers.
Two of the teenagers suffered injuries. The driver's name is Zach Bilodeau from Sturbridge. He was arrested on the scene. The Limousine was on its way back from the
Prom
that took place at
La Renaissance
at 53 Prospect Hill Road, East Windsor, CT 06088. The Prom started at 18:00 hours and ended at 22:30 hours. Bilodeau played football and is on the list of TANTASQUA WARRIORS SOUTHERN WORCESTER COUNTY LEAGUE ALL-STARS of the season 2004-2005.
Peter Frei
Posted on 9 May 2009, 22:13 - Category: The Town Common
Comments - Edit - Delete
We all know him, just a few are aware that "Ron," the nice guy who delivered our packages with his brown UPS truck died a sudden unexpected death this past Sunday. "Ron," Rinaldo A. Corrieri, 50, of Farm St. in Blackstone was the husband of Elaine (Mellen) Corrieri and was born in Woonsocket as son of Stella (Godin) Corrieri, and the late Rinaldo Corrieri.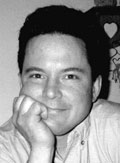 For the last 33 years Ron worked as a truck driver for United Parcel Service out of Shewsbury, MA. Ron was also Union Stewart for UPS.
He always had time for a chat and will be dearly missed. Ron I hope you found peace, it was a privilege to know you personally. Ron enjoyed yard work and gardening and spending time with his family. He also donated his time delivering non perishable foods to the Homeless Shelters in Worcester, MA.
He is survived by one son Anthony R. Corrieri, of Blackstone, MA. and One daughter Gina M. Corrieri, of Blackstone, MA. One Step-daughter, Kimberly Wilkenson, and her husband Joseph, of Metheun, MA. One sister Christine Forcier and her husband Russell, of Bellingham, MA. and his nephew, Scott Corrieri and his wife Laura, of Douglas, MA. The Holland blog learned that his wife filed for divorce recently.
His funeral will be held Friday May 8, 2009 at 9 A. M. from the S. DiPardo Memorial Chapel Funeral Home, 1583 Diamond Hill Rd., Woonsocket, with a Mass at 10 A.M. in St. Theresa Church, Rathbun St., Blackstone, MA.
Burial will be in St. Jean the Baptist Cemetery, Bellingham. Relatives and friends are invited. Calling hours are Thursday 2-4 and 7-9 P.M.
Peter Frei
Posted on 7 May 2009, 15:14 - Category: The Town Common
Comments - Edit - Delete
The Holland Blog subscribes to a service that analyzes traffic patterns.
Yesterday the Holland Blog set a
new record with 190 visits total
within 24 hours (midnight to midnight). The number of returning-visitors was 148; 42 visitors were new. New visitors are visitors that visited the Holland Blog for the first time ever. If an individual uses a different computer with a different IP he is counted as a new visitor.
The previous record was set on April 8 with 79 visits total, returning 73 and new 6 visitors.
The total of page views yesterday was 1,119 pages.
New visitors viewed 316 pages. The average time spent per visitor was 10:58 minutes; for new visitors it was 13:36 minutes. The average bounce rate was 20.63%; for new visitors it was an incredible 14.29%!
The Google search
Chief Kevin Gleason resignation,
produces the Holland Blog as 4th ranking result.
The Holland Blog beats the Telegram & Gazette webpage
which is 5th!! The top ranking and the second result actually quote the Holland Blog's post about Gleason's resignation from the Southbridge PD about 10 years ago. In that sense the Holland Blog is not only the top ranking result for this search, the Holland Blog holds 3 out of the top four ranks! Out of fairness, the third ranking result is quoting the Telegram & Gazette piece written by Kim Ring about Gleason's resignation.
Thanks to everybody participating on the Holland Blog and thereby improving the quality of life in our community!
Peter Frei
Posted on 6 May 2009, 9:47 - Category: The Town Common
Comments - Edit - Delete
From: Jake LaMountain To: The Holland Blog
Jake LaMountain is 13 years old and made this video featuring his brother Eric, their cousin Josiah, James LaMountain's dog Indy, and some of Jimmy's cows on the farm in Oxford. Most of the footing was shot up on the hill off of Mashapaug Road. Jake is the kid throwing the stone at the beginning of the video...
Posted on 29 Apr 2009, 22:28 - Category: The Town Common
Comments - Edit - Delete
I just love riddles, here is another one based on a true story:
**************************************************************************
It was a couple of years ago,
there was no place he needed to go
he just got a pay raise and decided to buy a toy
one he did not need but intended to enjoy
a motorcycle seemed to be the right choice
he liked the looks and also the noise
he called his friend and wanted to meet
told him that he had only one seat
the perfect day to take a ride
the two showed their playful side
his friend in the car in front pushed the brakes
just for fun to see how much he could take
it went well and his friend increased the stakes
inexperienced he pushed again his brakes
still undecided who ends up being the fool
they just passed Holland Elementary School
as his friend pushed the brakes again going really fast
he could not help he was to close and crashed
the brand new motorcycle in shambles and his collarbone broken
an ambulance was called... and his friend, was he woken?
************************************************************************** What are the names of the two individuals?
As usual, who ever posts the first comment with the right answer will be treated to a pizza at Enrico's in Sturbridge at my expense!!
Town officials are not allowed to participate, that would be too easy.....
Peter Frei


Posted on 29 Apr 2009, 2:07 - Category: The Town Common
Comments - Edit - Delete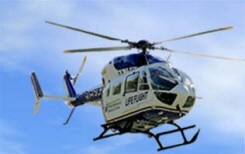 Around 9:30 hours this morning, 71 year old Andre Breton, living on 34 Kimball Hill Rd, was burning leaves when his clothes somehow cut on fire.
An ambulance from Brimfield transferred Mr. Breton to the Hitchcock field behind the town hall from where a U Mass Memorial LifeFlight helicopter flew Mr. Breton to U Mass Memorial Center in Worcester.
Around noon time, the nursing supervisor described Mr. Brenton's condition as good. The Holland Blog wishes him well.
Peter Frei


Posted on 25 Apr 2009, 12:13 - Category: The Town Common
Comments - Edit - Delete
I'm always curious what the readers of the Holland Blog find most interesting. Most of the time, it is not what I expect; here a few facts. Over the past 30 days, the following posts were viewed the longest time on average:
19.38 minutes: Town Caucus.
13.53 minutes: The "Victory" claimed by Gleason & Wettlaufer comes at a hefty Price for the Taxpayer.
8.43 minutes: Soon it will be crunch Time in my case against the Planning Board
8.00 minutes: Department of Revenue officials visit town again.
7.48 minutes: "AFTER THE MAYFLOWER," first episode in a series about Nipmuc Indians starting tonight on PBS.
7.42 minutes: James LaMountain
7.16 minutes: What is Holland thinking?
Click on any title to view the post. Every word in the main section on this blog written in bold italic is a link!
Peter Frei


Posted on 22 Apr 2009, 14:56 - Category: The Town Common
Comments - Edit - Delete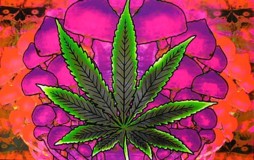 I personally do not believe in drugs, never tried any, never needed any, and I'm glad it is that way. My drug of choice is work. I also do not have any tattoos either.
Drugs and tattoos, are the subjects this riddle is all about.
It is obvious that some people using drugs and like tattoos make a statement about their drug of choice with a tattoo.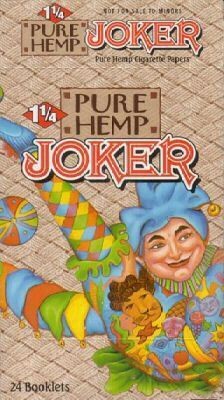 The most obvious would be a cannabis leaf, but some like it more discrete I learned. (I have learned a lot since I launched the Holland Blog two month ago).
Here is the riddle:
There is a town official who is carrying a tattoo on one of his legs, a tattoo of a joker.
I heard that some people carry a Joker tattoo as a subtle hint to reveal their drug of choice. (The Joker brand is the preferred rolling paper for cannabis users).
Here are the questions:
(1) Who is the town official that carries a joker tattoo on one of his legs?

(2) Is it a coincident that this official has allegedly smoked pot in the past?

Who ever posts the first comment with the right answer will be treated to a pizza at Enrico's in Sturbridge at my expense!!
Town officials are not allowed to participate, that would be too easy.....
Peter Frei



Posted on 20 Apr 2009, 18:30 - Category: The Town Common
Comments - Edit - Delete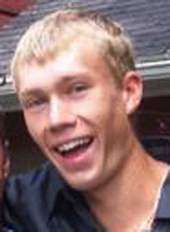 An unnamed hero serving in Iraq refused to go on his eagerly awaited leave back home so his buddy Travis Koslowski could pay his respects to his cousin Nicholas S. Perry who died in a car crash last Saturday morning.
Travis, his brother Matthew and sister Jessica Koslowski grew up together with Nicholas Perry. Koslowski's and Perry's mothers are sisters. Mr. Perry, a graduate of Southbridge High School of 2002, just moved from Holland to Southbridge with his girlfriend of six years. Perry was also living in Brimfield before.
Picture of Nicholas Perry
Peter Frei



Posted on 7 Apr 2009, 11:24 - Category: The Town Common
Comments - Edit - Delete
Nicholas Perry died this past Saturday morning around 5:30 AM on RT 20 near Little Alum Road on his way to work. Wales resident Kevin Smith, 48, crossed the yellow double line with his 2002 Ford pick-up truck and struck Nicholas Perry's 1993 Geo prism sedan head-on. Nicholas Perry was pronounced dead on the scene. Kevin Smith is in serious condition and remains hospitalized at the UMass. Memorial Medical Center in Worcester. Perry was 23 years old and was living on 15 Collette Drive in Holland together whit his two sisters Cayli and Amanda Branconnier and also Darlene Branconnier. Nicholas Perry was an employee of Lewis Tree Service, an employee owned company of more than 1500 employees.
The State Police is still investigating the cause of the accident. RT20 has a long history of head-on collisions. The Executive Office of Public Safety issued a press release.
Peter Frei


Posted on 5 Apr 2009, 23:04 - Category: The Town Common
Comments - Edit - Delete
The Heritage Country Club in Charlton hosted the charity poker tournament organized by the PTO of Holland. Find out who made the first prize and how the mystery man known as "Chicken Scratch," faired.
Read more»
Posted on 5 Apr 2009, 11:29 - Category: The Town Common
Comments - Edit - Delete
Pages: ... [18] [19] [20]