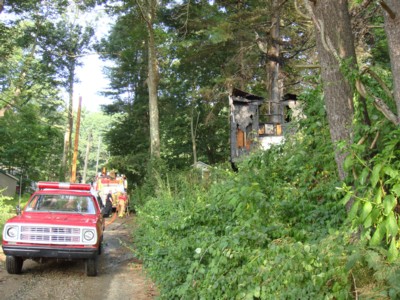 It was not a Friday the 13th, nevertheless it happened on a 13th.
Today, July 13, around 3 a.m. a house on the south end of Valley Drive and north of Chandler Street caught on fire.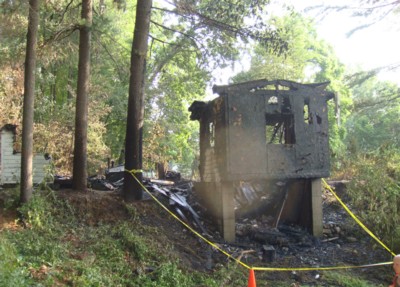 Valley Drive is the short private road to the left if you drive up Davidson Road on the north side of the parking lot to Team Hoytís Drive-in Restaurant. The fire rescue vehicles shown in the picture above are on Chandler Street.
The fire fighters were only able to prevent the fire from spreading, the house was a total loss.
Peter Frei



Posted on 13 Jul 2010, 18:29 - Category: The Town Common
Comments - Edit - Delete
Time to celebrate.....
The Holland Blog went online for the first time at 13:30 hours on Saturday February 14, 2009. By today, the Holland Blog was viewed 250,000 times (page views or hits).
I would like to share one of my favorite YouTube videos with the readers of the Holland Blog to celebrate this special occasion:
The amazing Lyrebird of Australia. This viedeo is not a joke, it is real. There are many other videos on YouTube featuring this amazing bird.
Posted on 9 Jul 2010, 23:08 - Category: The Town Common
Comments - Edit - Delete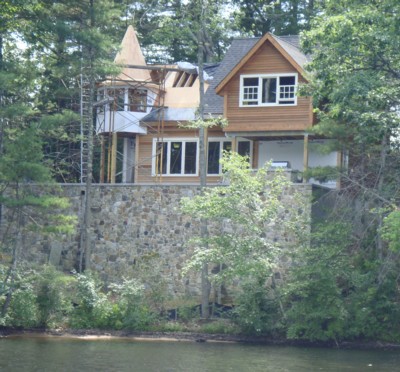 Iím sorry that there are no new posts for so long.
If you cruise up and down the south side of Hamilton Reservoir you may noticed, Iím building an octagonal turret on my castle. Iím in a race against time as I want to close the roof before the next rain. The turret has two unusual features; can you figure out what they are? It is a challenge and it took me much longer than I expected. There are posts in the work and will be posted soon.
Peter Frei
Posted on 8 Jul 2010, 22:34 - Category: The Town Common
Comments - Edit - Delete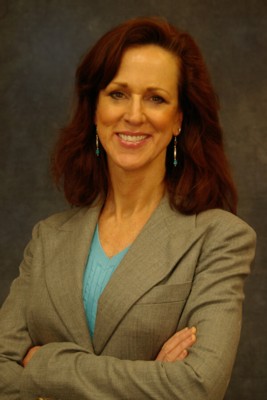 After 15 years in business Sullivan and Wallace is closing its doors. I have already moved on to join Keller Williams who are opening a new office on Rt 131 in Sturbridge. I am excited about this move, it is a great company with a lot to offer, I will now be able to devote all my time doing what I love, working with people to help them make the huge decisions of buying and selling Real Estate.
I can still be reached on the same cell # and email address, I look forward to hearing from you and working with you in the future.
Karen Wallace
KELLER WILLIAMS REALTY
Brimfield. MA 01010
413 531 2181
Posted on 27 Jun 2010, 09:45 - Category: The Town Common
Comments - Edit - Delete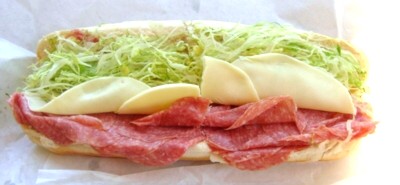 If you never had a grinder from the Holland Market, you are missing out!
The grinders are made fresh according to your likings.
On the top to the right is one of my favorites; Genoa Salami with Provolone cheese, onions, lettuce, pickles and mayonnaise.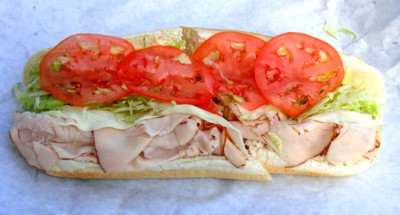 On the bottom to the right is a Turkey grinder with mayonnaise, onions, lettuce, tomato and provolone cheese.
You can create your own grinder for about 50 cents per inch; thatís correct! The shown 12 inch grinders are only $6.05 a piece and worth every penny.
Peter Frei
Posted on 22 Jun 2010, 14:44 - Category: The Town Common
Comments - Edit - Delete
Last night, Chief Arvol Looking Horse, his family, and Troy W. Phillips, state Commissioner for Indian Affairs, were on Dave Worth's Upside Down Show on the Wales Community Channel.
Chief Looking Horse is the Chief of the First Nation, the Lakota Dakota Nakota Oyate, the great Sioux Nation, and the keeper of the Sacred White Buffalo Calf Pipe in the 19th Generation.
To learn more about this remarkable man and where you can meet him during the next two days click hereĽ



Posted on 19 Jun 2010, 11:15 - Category: The Town Common
Comments - Edit - Delete
Both the MA and CT portions of Hamilton Reservoir will be chemically treated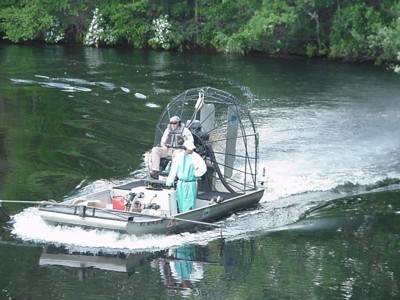 on Thursday, June 17th. The entire lake will be closed to all uses (including, swimming, fishing and boating) on the day of treatment only. Use of the lake water for irrigation, watering livestock (ie; cattle, horses, etc) and drinking/ cooking purposes is prohibited for five days, commencing on the day of treatment. The work is being performed for the
Hamilton Reservoir Association
under contract to
Aquatic Control Technology, Inc.,
of Sutton, MA., and pursuant to permits from MA and CT DEPís and the Holland Conservation Commission.
Posted on 15 Jun 2010, 20:00 - Category: The Town Common
Comments - Edit - Delete
This is a reminder that the burial with military honors for John Goodhall who passed away February 18th at the age of 84 will be at the Holland Cemetery, Holland, Massachusetts on the June 12th. It is at 1:00 PM and then there will be a gathering with refreshments at the Senior Center immediately following the service.
Corinne Goodhall, his wife of 62 years, along with Ruth his daughter and his son Jack will be in attendance at the service as well as friends and relatives to pay their respect to a man who was a Veteran and Sergant of World War II and was decorated with the purple heart for his injuries prior to the Battle of the Bulge.
Anyone who grew up in the 50's and 60's in Holland remember Mrs. Goodhall, John's wife, (my mother would be upset if I didn't address her properly), as the second and 3rd grade teacher at the Holland Elementary School for many years..
Mrs. Goodhall graduated from Willimantic State Teachers College in 1947 and John & Corinne married that December 6th. She started teaching in Holland in 1961 and had been teaching in CT prior to that. She retired in 1980 when she and John moved to Breezy Knoll in West Dennis to run their cottage business.
Mrs. Goodhall was an exceptional teacher and put her students first. I use to help my dad after school was out cleaning the rooms and Mrs. Goodhall was one of the few teachers who was always there into dinner time correcting papers, and planning her lessons for the next day for her students. When you walked into her classroom you could see an immediate difference from most of the rooms, hers was full of projects and activities her students were involved in. If there was a holiday it was evident by all the decorations her students made for the classroom. Times were different then. Mrs. Goodhall wasn't just a teacher to the kids who went through her class but a second parent to Holland's children as well. She looked after us whether we were in school or not.
Her daughter Ruth told me the other day that between her mom teaching in Holland and her dad having the bus business that transported all the kids to school it was difficult for us to get into trouble. As Ruth said all the town's folks looked out for the kids back then, but the difference with Mrs. Goodhall was that she knew each and everyone of us by name and took a personal interest in our well being. It was second nature to her.
We can never repay Mrs. Goodhall for the countless hours she put into her teaching and I hope the people of Holland who know and love her will attend the memorial service for her beloved husband John on Saturday, and will also take this rare opportunity to attend to pay their respects and honor this woman who helped mold a generation of Holland's children. None of us will ever forget Holland's Mrs. Goodhall.
Gerry Germaine
Hisgen House Bed & Breakfast
78 Hisgen Road
Holland, MA 01521


Posted on 10 Jun 2010, 10:45 - Category: The Town Common
Comments - Edit - Delete
Back in the mid 90ís, I found Michael Judgeís cartoons stupid, today I realize that Judgeís cartoons were simply ahead of their time.
ďPeace, Love, and Understanding,Ē is an epitome of American Culture and meant as comic-relief for those readers who share my disappointment about the outcome of Mondayís election.
Peter Frei


Posted on 10 Jun 2010, 01:53 - Category: The Town Common
Comments - Edit - Delete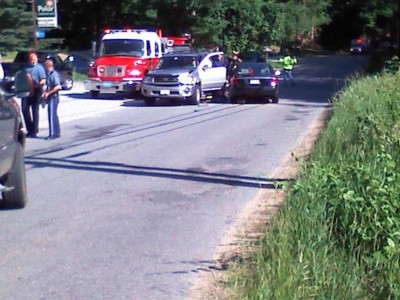 There is little known, the accident has nothing to do with the Holland Market or traffic to or from the Holland Market according to the owner.
The accident happened around 8:40 a.m. on Tuesday, June 8, 2010. State Police, Brimfield Ambulance and Holland Police and Fire Department were called. The road was closed in both directions for a short period of time.
R.J., thanks for emailing me the picture!
Peter Frei
Posted on 9 Jun 2010, 15:12 - Category: The Town Common
Comments - Edit - Delete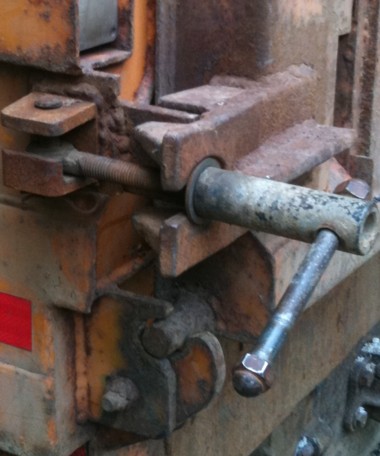 According to an investigation by the Holland Blog, the Dump Truck Brian Johnson intends to replace has only one serious problem, the back of the dump body is rusted out due to a lack of proper maintenance. The truck has only 60K miles and could serve the town just fine for another 10 years if alternative solutions would be considered.
Instead, Brian Johnson wants to spend $172,525 on a new dump truck, read moreĽ



Posted on 5 Jun 2010, 07:20 - Category: The Town Common
Comments - Edit - Delete
Pages: ... [9] [10] [11] [12] [13] [14] [15] [16] [17] [18] [19] [20]