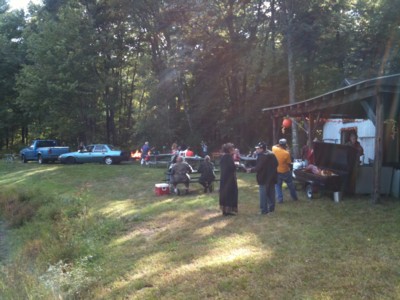 As every year, the Wales Fish & Game Club will hold its annual Pork Roast on Saturday, September 24.
I attended last year's event and the meal was excellent. Tickets are $15.00 each at the door, $12.00 until Thursday September 22, by calling, 413 813 5593. Children 10 years of age and under are free.
The meal will be served starting at 1PM. There will be a camp fire, games, and a raffle. Come and join us for a fun afternoon. You got to eat, right? Make new friends and enjoy the beautiful setting.
Peter Frei
Read also:
Wales Fish & Game Club Annual Pork Roast.
Posted on 7 Sep 2011, 10:02 - Category: Things To Do
Edit - Delete
No comments posted yet.
Your Comments are welcomed, add one!
(no email-sign-up or other gimmick necessary, just start blogging away... I do not plant any cookies on your hard drive either!)