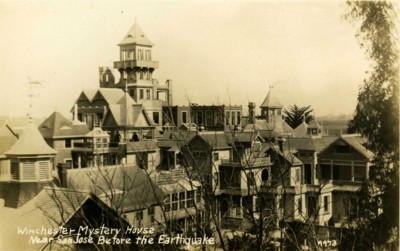 Have you visited the
Mystery House
in San Jose, CA? I bet this house is a nightmare to any assessor!
On an other note, I gathered more information for the readers to bring some light into another Mystery,
read moreĽ



Posted on 19 Jan 2011, 1:43 - Category: The Town Common
Edit - Delete
No comments posted yet.
Your Comments are welcomed, add one!
(no email-sign-up or other gimmick necessary, just start blogging away... I do not plant any cookies on your hard drive either!)