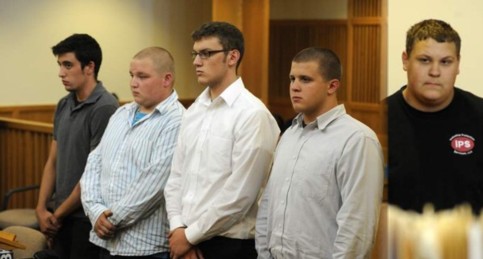 Last Friday, October 8, 2010, the five arsonist suspects, three of which were appointed to serve on our Fire Department by James Wettlaufer, Earl Johnson, and Christian Petersen, appeared before a judge in the Hall of Justice on 50 State Street in Springfield.
A pre trial hearing was scheduled and the five suspects will soon face a grand jury.
The embarrassing names of the five alleged arsonists were removed from Holland's and Brimfield's web page of the Fire Departments.
The Holland Blog obtained the Arrest Reports from the State Police for its readers.
And, there are still unanswered questions,
read more»
Posted on 10 Oct 2010, 08:52 - Category: The Town Common
Edit - Delete
Comments:
Posted on 30 Oct 2010, 8:28 by Peter Frei
Thanks for telling me..
The link "Update, read the extensive State Police Reports!" in the control section (section on the left) inadvertently pointed to the wrong piece. Thanks for telling me.
It is now fixed and you can find the reports by clicking on "read more" and then clicking on one of the names of the five suspects.
_________________________________________________________________
Your Comments are welcomed, add one!
(no email-sign-up or other gimmick necessary, just start blogging away... I do not plant any cookies on your hard drive either!)