A friend asked me to write a bio about myself for his blog and after all that I have heard in this town it sounds like I am a really bad guy. So I will write the story with as many details as my memory allows. My first lucid memories occur at around age six or seven. I remember Donald Eames teaching me how to slab hay to the 70 plus dairy cows after they came into the barn for milking. The Huguenot farm in the Nipmuck territory was part of the grant from the Massachusetts Bay Colony for the town of New Oxford back in 1687. Like a salmon returning to the pond of its birth I too have returned to my roots and now I find myself on watch of the Huguenot Farms of Bondet Hill, once a signal station for the Nipmuck tribe.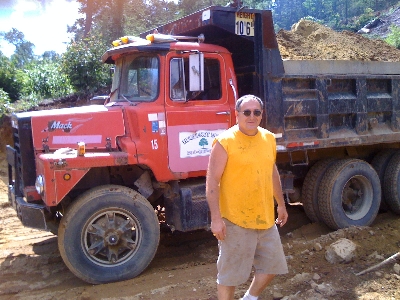 I was born on November 6, 1957 as the second child of six. My father's wish for all of his children was to, "take a road that goes somewhere." I am sure now he meant it in a philosophical sense. At age 12 however I took him literally and hitchhiked to Miami. For such things as that I was deemed a stubborn child and committed to the Department of Youth Services (DYS) and, read more»


Posted on 20 Jan 2009, 20:21 - Name: Lamountain James
42 Comments - Edit - Delete
Pages: ... [2] [3] [4] [5] [6]