The organizers of the petition against the truck stop encountered two legal bumps; first, a large number of signatures turned out to be from individuals which are not registered voters; second, the text of the petition did not clearly request a specific action to be taken if accepted by the voters.
To read the new petition,
click here
for page one, and,
click here
for page two.
Anybody who wants to sign the petition can printout page one, turn the paper and print page two on the backside of page one. Ask your neighbor or anybody else who might be interested in signing the petition.
Mail the signed form to: The Bousquet's, 9 Lakeridge Drive, Holland MA, 01521.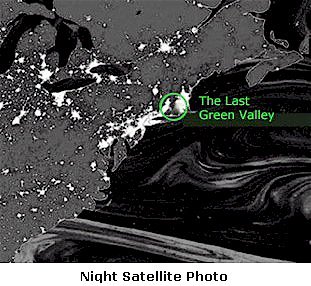 Holland is one of the 35 towns located in the
Last Green Valley
formed by the Quinebaug and Shetucket Rivers. The area of the
Last Green Valley
is relatively undeveloped and forms an island in the midst of the most urbanized region in the nation. Its 300'000 inhabitants reside only 2-1/2 hours from 25 million people. The Congress recognized the importance on a local, regional and national level and designated "The Last Green Valley, Quinebaug and Shetucket Heritage Corridor" in 1994. In 1999 the corridor, which is one of 37 declared "heritage corridors" in the country, was enlarged to include the town of Holland. The Last Green Valley, Quinebaug and Shetucket Heritage Corridor, is authorized to receive up to $1 million in grants each year from the federal government. The
management entity
for the Quinebaug and Shetucket Rivers Valley National Heritage Corridor is maintaining a webpage with more information. There is a
link
on the left under "Local Links."
Under the pretence of a promised increase of tax revenues which would lower the tax burden of everybody, the voters of Holland favored rezoning the locus to accommodate the proposed Flying J truck stop, following the recommendation of the two selectmen Earl Johnson and James Wettlaufer.
However, the promised increase of tax revenues is a myth; the truck stop will bring higher taxes for everybody and not lower taxes as outlined in the piece Sturbridge Voters Not As Smart As Holland Voters? The truck stop would also have very negative impacts on the Environment, the Economy, the social fabric of the community, and on Traffic, as outlined in this piece, A Truck Stop in our Community?
Watch the video posted in the piece Petition against proposed Truck Stop.
Peter Frei


Posted on 14 Jul 2009, 08:50 - Category: Town Politics
Comments - Edit - Delete
An estimated 60 voters attended the continuation of the annual town meeting that had begun back on May 26, 2009. All budget questions and one article were on the agenda as well as an introduction on the Senior Housing Project,
read more»
Posted on 19 Jun 2009, 10:53 - Category: Town Politics
Comments - Edit - Delete
According to information obtained by the Holland Blog, Kevin Gleason, Former Chief of Police of the town of Holland, allegedly followed a subpoena to appear before a Federal Grand Jury.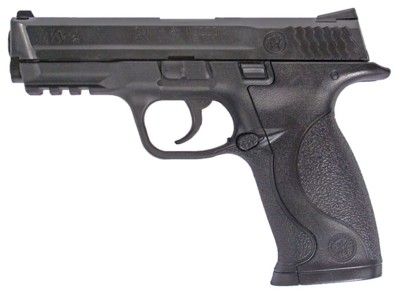 The Grand Jury allegedly convened last Tuesday, June 9, 2009, in the United States District court for the District of Massachusetts in Springfield.

Fed. R. Crim. P. 6(e)
prohibits the government from revealing "a matter occurring before the grand jury." This prohibition covers the content of Federal Grand Jury testimony. But it goes much further. The government cannot even reveal that a certain individual appeared before the Federal Grand Jury or that a certain individual had been subpoenaed or scheduled to appear. Gleason was a gun nut. On one occasion, Gleason proudly showed his license to carry a machine gun to a woman on their first date.
Kevin P. Gleason allegedly bought eight new hand guns, five of which were intended for the Holland Police Department. The remaining three hand guns he allegedly sold privately keeping the money for himself.
It should be easy to indict and convict Gleason based on the alleged evidence. The former Chief allegedly carried the paperwork establishing proof of the illegal gun sale in his cruiser where it was allegedly secured into evidence during the execution of a seize and search warrant.
Besides state law violations, the selling of handguns without a dealer's license is a Federal Crime under Title 26 U.S.C. carrying a prison sentence of up to 10 years and/or up to $10,000 in fines. See
Title 26 U.S.C. s.5871.
Earl Johnson and James Wettlaufer promoted Gleason to the Chief position back in July 2002, and reappointed Gleason repeatedly despite his involvement in several lawsuits. Earl Johnson had a personal relationship with Gleason and was seen on a regular basis driving with Gleason in the Dodge Police Cruiser with the tinted windows to Hooyas in Brimfield for breakfast and lunch.
Other posts on the Holland Blog about Kevin Gleason and the town officials which protected him for many years, click on any link:
Ex Chief Gleason investigated
Officials still cover Chief Kevin Gleason
Police Chief Kevin Gleason resigned under duress.
Riddle (no.2)
Riddle (no.1)
The "Victory" claimed by Gleason & Wettlaufer comes at a hefty Price for the Taxpayer
Oops !!
Peter Frei
Posted on 14 Jun 2009, 13:39 - Category: Town Politics
Comments - Edit - Delete
An increasing number of Holland residents realize the enormity of the possible negative impact a Truck Stop could have on our community. Scott Bousquet called the Holland Blog this morning with an update on the
Petition
against the Truck Stop.
Scott and his wife Lori collected signatures of residents that question the proposed Flying J Inc. Truck Stop.
The Bosquet's will present the
Petition
to the Board of Selectmen at the upcoming meeting next Tuesday June 16, at 19:00 hours at the town hall. Scott and Lori would like to invite everybody to attend the meeting to show their support for the cause.
Other posts on the Holland Blog on this subject:
A Truck Stop in our Community?
Sturbridge Voters Not As Smart As Holland Voters?
IT IS NEVER TO LATE!
Peter Frei
Posted on 11 Jun 2009, 16:19 - Category: Town Politics
Comments - Edit - Delete
A total of 205 voters made the annual trip to the town hall to exercise their constitutional right to participate in forming the government of their community. Re-elected Library Trustee Janet Mullins is the most popular town official with 176 votes this year;
Earl Johnson is the most unpopular elected town official this year.
Only the two positions where there was an actual contest attracted less votes because the votes were divided among the opposing candidates.
read more»
Posted on 9 Jun 2009, 10:12 - Category: Town Politics
Comments - Edit - Delete
There are only two days left until the annual town election this coming Monday. Whoopi Goldberg said once:
"You've got to vote for someone. It's a shame, but it's got to be done."
Read more»
Posted on 6 Jun 2009, 10:59 - Category: Town Politics
Comments - Edit - Delete
Another exclusive report based on research conducted by the Holland Blog,
read more»
Posted on 1 Jun 2009, 00:01 - Category: Town Politics
Comments - Edit - Delete
There is a growing number of residents that start to realize the tragic consequences a truck stop would bring to our community. I just received the following email minutes ago: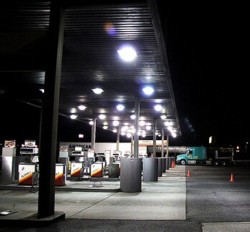 Subject:
Petition for Truck Stop
Hi Peter, Not sure if you have received this
petition
or not, but thought it worthy of passing on to you. We need 250 signatures by June 1st please see what you can do and
mail what you collect to: Chris McCooe, 13 Lake Ridge Rd, Holland, Ma. 01521
Thank you Peter-
Mary Sears, 12 Roberts Park Rd., Holland, MA. 01521
Attached is a
petition
to get a town vote on Truck Stop that is being proposed to the Town of Holland for the land on Mashapaug Rd., near Union, CT. We feel the voters should have a say. Please print out the attachment -
we need at least 250 names, signatures in order to get a special town ballot. Please return to me by June 1st –
To view or print the Petition, click here!
To read more about the proposed truck stop, click on
"Truck Stop "
under "Main Menu" on the left. Read also:
A Truck Stop in our Community?
Sturbridge Voters Not As Smart As Holland Voters?
Peter Frei
Posted on 27 May 2009, 10:12 - Category: Town Politics
Comments - Edit - Delete
Last night the voters of Holland had an opportunity to participate in making town policy. There were no surprises, just a few unanswered questions,
read more»
Peter Frei
Posted on 27 May 2009, 9:48 - Category: Town Politics
Comments - Edit - Delete
During yesterday's
Tantasqua School
committee meeting, a majority of the committee voted in favor of raising teacher's salaries four percent over the next three years.
In favor of the raise despite the uncertain economic future was Tantasqua representative for the town of Holland Howard Fife. The other of the two Holland representatives, Michael Kennedy, opposed the salary increase.
The 10-5 vote accepted the proposed union contract for the years 2010-2012. Other roll call votes in favor were cast by Tantasqua School committee chairwoman Kathleen Neal, Sheila Noyes-Miller, William Haggerty, Steven Andstrom, Patricia Barnicle, Michelle Fitzgerald, Susan Hilker, Mary McGlynn and Elizabeth Tichy.
Other opposed voters were James Ehrhard, James Cooke, Brenda Tooley, and selectman representative Michael Valanzola of Wales who served on the contract negotiating subcommittee that voted 4-1 to present the contract to the School Committee. The following individuals abstained from the vote to prevent any conceivable conflict due to direct relations to people affected by the contract: Geoffrey Earls, Francis Simanski and Donald Faugno. Peter O'Connell was absent. The raise is designed to increase 1 percent the first year and 1 1/2 percent for the next two years, for a total raise of 4 percent.
According to Boyd, Tantasqua may face a $250,000 shortfall in state reimbursement for their regional transportation.
Peter Frei
Posted on 20 May 2009, 15:48 - Category: Town Politics
Comments - Edit - Delete
From: Mr.fixit To: The Holland Blog
There is an old slogan that many new englanders have used for years. If it ain't broke, don't fix it. Well, it is broke, and it has to be fixed. What is broken is the trust in Holland's government. There are too many obvious illegalities that have taken place over the years.
Government is supposed to be "by the people for the people," not "by some people for some people."
I have known Peter Frei for many years. Besides being extremely intelligent, Peter is exceedingly headstrong and very persistent. He is honest, aboveboard, and courageous. When Peter first bought the land he lives on in Holland, he had problems with town officials. He asked "how can they do these things to me?" "Do they have laws to protect me in this country?" I advised him to get a lawyer. Much to my surprise, Peter represented himself. After hours and hours of study by himself at the law library in Springfield, Peter was able to get his cases heard. Sure it cost the town of Holland some taxpayers money, but in the long run, Peter will be seen as the hero that saved the town. It is ironic that a Swiss man would save Holland. This man deserves more than thanks. He deserves a key to the town and a parade. He is a true American. Single handed, Peter started this movement. Now this blog has made him the Pied Piper of Holland.
Guess who started this blog? VOTE! VOTE! VOTE! Speak up! Clean up!
Posted on 15 May 2009, 22:29 - Category: Town Politics
Comments - Edit - Delete
Pages: ... [5] [6] [7] [8]