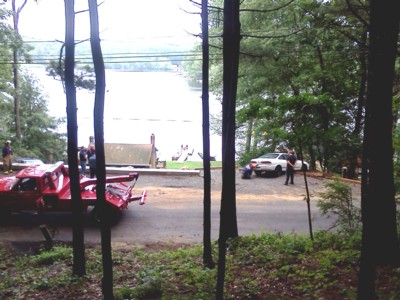 Appears Acura driver had trouble turning around in a driveway at about #46 Over The Top Road last night in the heavy downpour. Got stuck on the edge of a steep hill heading towards the lake.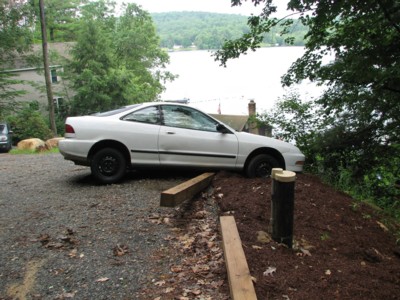 Holland FD rescued early Sunday morning.
Kevin Murphy



Posted on 26 Jun 2011, 17:32 - Category: The Town Common
Comments - Edit - Delete
We all remember that song as we sing a different tune as our kids begin their summer vacation.
"No more school...what a bummer....I can't wait till the end of summer."
The children are home from school as they begin their summer break here on serene Lake Hamilton.
As we all know that means a time when injuries, bumps, and bruises are on the rise as we found out on the first day of our summer vacation 2011. If your Child is injured..., before making that emergency 911 call for help, please take the time to read the following story.
Read more»
Posted on 26 Jun 2011, 17:18 - Category: The Town Common
Comments - Edit - Delete
Attached please find the following press releases for immediate publication, distribution display in public areas, and on web sites:
Click on any link above (writing in bold/italic) to read the Press Release!
We would ask that any and all newspapers and web sites publish this information as soon as possible. Public Offices, entities and Businesses please post this information in a public location or on your public web sites. Neighbors please share this information with neighbors and friends to get the word out. If anyone has creative ideas to make this information available to residents via facebook or other networking sites please do. Thank you to all who have and continue to disseminate this important information to the public.
Posted on 9 Jun 2011, 18:28 - Category: The Town Common
Comments - Edit - Delete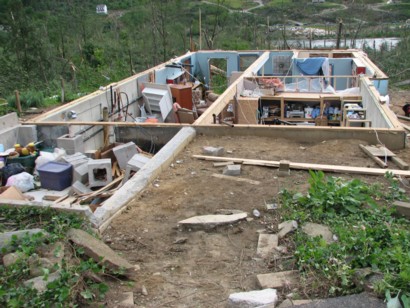 Pictured on the right:
Foundation of house on Page Hill Road in Brimfield. In the far upper corner is a pile of rubble to see, the remains of a former house on Wales Road near a pond.
Click on image to enlarge!
An unprecedented Tornado devastated along his 39 mile path of destruction communities between Westfield and Charlton,
read more»
Posted on 5 June 2011, 11:32 - Category: The Town Common
Comments - Edit - Delete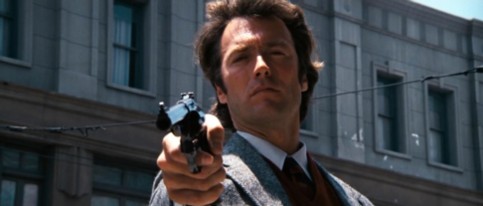 Tani Sapirstein of Sapirstein & Sapirstein, P.C., Attorneys at Law, is a familiar name since the last attempt by James Wettlaufer to prove that the Lamountain's are not involved in farming failed miserably and the taxpayer had to pickup the tab for Wettlaufer's personal vendetta against the LaMountain's.
Sapirstein is now representing defendant Brian Johnson, our elected Highway Surveyor, in an attempt to keep Brian's criminal record untarnished. Honorable Justice Poehler from the Palmer District Court will decide at the end of the hearing whether a "Criminal Harassment Prevention Order" should issue against Brian Johnson,
read more»
Posted on 16 May 2011, 00:01 - Category: The Town Common
Comments - Edit - Delete
"The solution to pollution is dilution", may not work anylonger someday.
The rate humans generate pollution with substances which have half-life times of thousands of years is rapidly increasing and the thing with dilution eventually will not work any longer and will become everybody's problem,
read more»
Posted on 27 Apr 2011, 10:49 - Category: The Town Common
Comments - Edit - Delete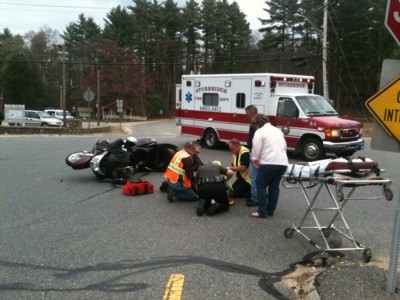 It is that time of the year when Motorcycle enthusiasts take their two wheels out of the garage. It happens once in a while that some car driver just overlooks a motorcycle as it happened today at Exit 2 of I 84. A driver in a silver colored four door sedan was taking a left turn onto Haynes Road at the intersection with River Road in Sturbridge. It is the intersection where the Hebert Candies store was years ago. The driver had two passengers in his car and was on his way to the Public House to meet with his sister who was waiting there for him. The heavy touring motorcycle tried to avoid the collision but couldn't and crashed into the silver colored sedan around 13:48 hours. The driver of the motorcycle had some injuries to his shoulder and his passenger was more seriously hurt.
Pictured above: EMTs called from Sturbridge attending the injured passenger of the motorcycle.
Peter Frei
Posted on 24 Apr 2011, 18:08 - Category: The Town Common
Comments - Edit - Delete
Well water information here seems reliable, click here!
Guest-writer
Read also:
Selectboard Meeting of July 8, 2009.
Posted on 17 Apr 2011, 02:07 - Category: The Town Common
Comments - Edit - Delete
The official Police Report confirms that another friend and employee of Brian's HWD had not the proper license to operate the heavy equipment and needed a trainer sitting right next to him in order to legaly operate the equipment,
read more»
Posted on 12 Apr 2011, 21:19 - Category: The Town Common
Comments - Edit - Delete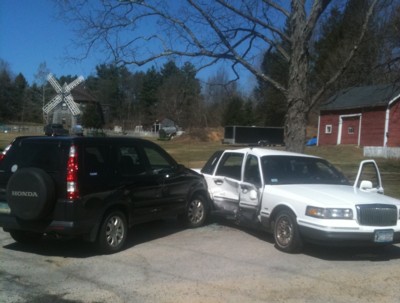 Today, around 14:15 hours, a white Lincoln Sedan was traveling eastbound on Stafford Road. The black Honda CRV was traveling on Mashapaug Road towards Brimfield. It is not clear whether the white Lincoln failed to stop at the stop sign or if he stopped and thought that there is a fourway stop at the intersection and expected the other driver to stop.
Brimfield Ambulance, the Holland Fire Department, and the State Police were at the scene.
Peter Frei
Posted on 7 Apr 2011, 23:18 - Category: The Town Common
Comments - Edit - Delete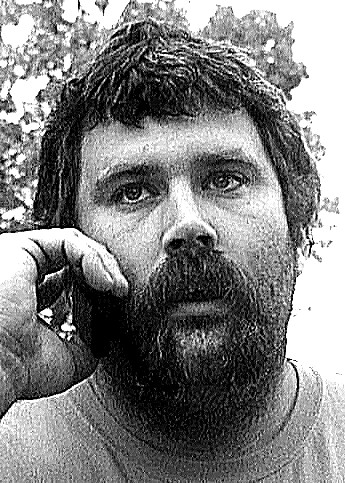 On February 19, 2011, Brian Johnson's attempts to harass and intimidate me reached a new low. Together with a gang of at least six men, he and his gang harassed, threatened, assaulted, and battered me.
I became the target of his rage after exposing illegal land deals by his family, involving the construction of two dwellings in violation of Mass. G.L. and local bylaws, his bad judgment in hiring untrained and unlicensed friends as drivers for heavy town equipment, repeated violations of the Wetlands Protection Act, lying to police officers in order to criminalize his critics, using town resources for personal gain, and quietly running a roofing company while on the payroll of the Holland Taxpayers.
After the assault of February 19, true to his character, Brian Johnson not only lied to the police to save his ass, he cowardly accused ME of wrong doing.
According to the official police report, Brian Johnson claimed that I was harassing him and his gang, and Brian accused me of having made a death-threat towards HIM, and that I did so in front of his loyal gang members who obviously were willing to lie for Brian.
Brian Johnson went as far as claiming to the two police officers, that he was in fear of his life!
What he didn't know is, that my girlfriend was witnessing the attack and that we recorded the entire incidence. Hence, I'm able to expose his cowardly lies and criminal conduct to the community. Read more»


Posted on 25 Mar 2011, 02:11 - Category: The Town Common
Comments - Edit - Delete
Pages: ... [3] [4] [5] [6] [7] [8] [9] [10] [11] [12] [13] [14] [15] [16] [17] [18] ...